Community volunteers are always welcome, no matter what their construction experience or skill levels may be. For volunteers who do not wish to work in construction, there are a wide variety of Habitat services they can perform.
Many communities of faith, businesses and civic groups, recruit their own members, to volunteer together.  A group consists of 8 to10 people. We usually work with larger groups at the very beginning of a build, however once the framework of a house is standing we must change to smaller groups for safety reasons.
Not all groups need to be construction oriented, as there are opportunities in the ReStore, warehouse, landscaping and more.
If you have any questions or need more information, you can contact the HFHRV Community Outreach Department at the following:
Phone: 256-533-2282 ext.153
Email: [email protected]
Get started with your volunteering journey and make a positive impact in your community with HFHRV!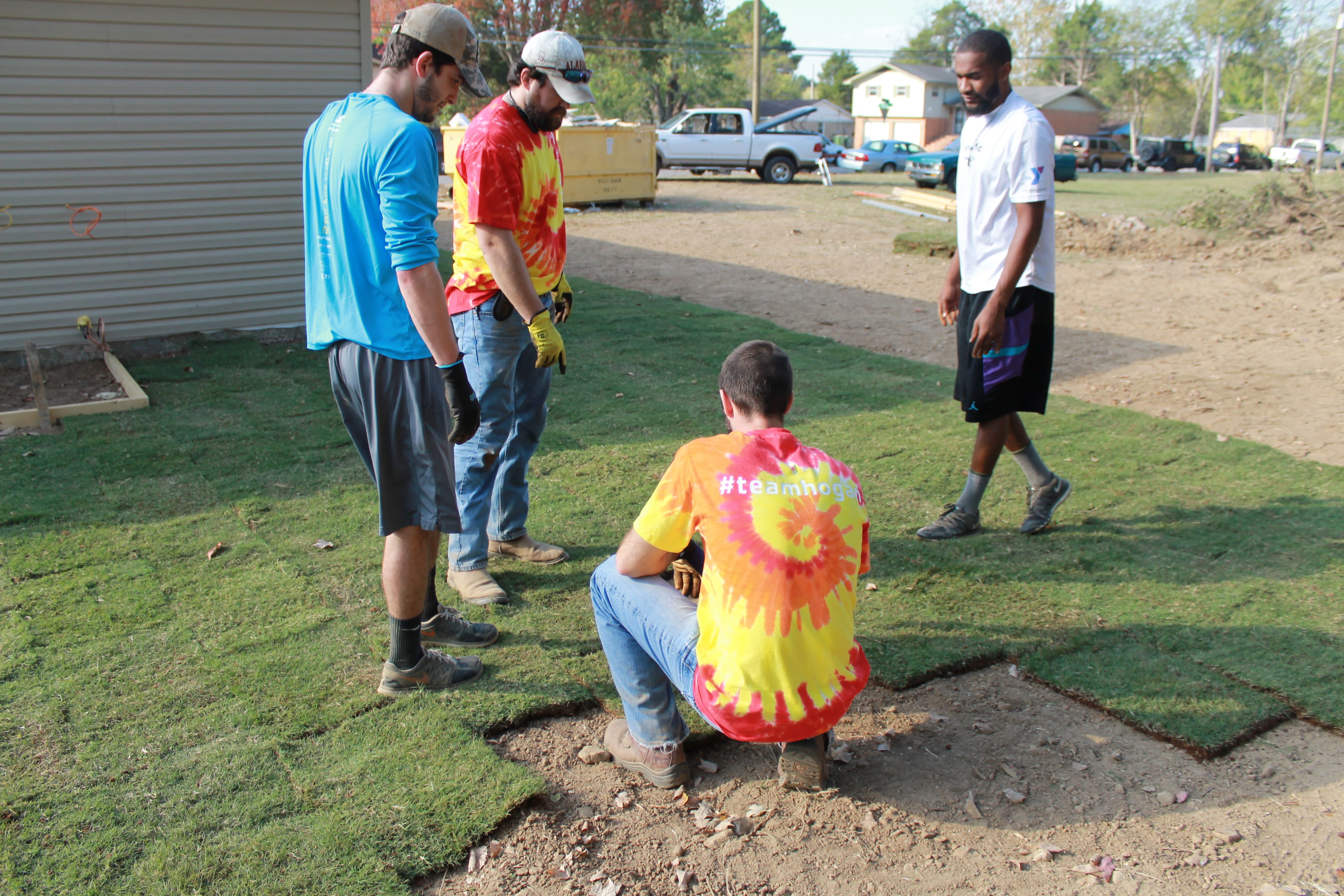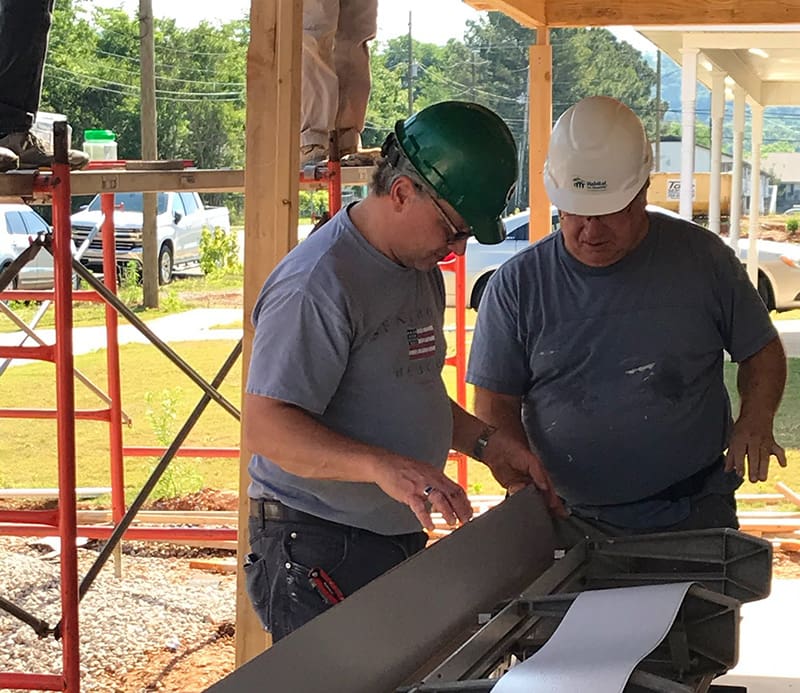 All volunteers have their own special interests and skill sets and we do try to match them with the upcoming project. However, construction is always in flux. It is affected by weather, supply chains, sub-contractor schedules and by the skill level of those volunteers who worked prior to your arrival. There is always much to do and we do hope you will be flexible when you arrive to volunteer.
All volunteers must first attend one of our volunteer orientation classes. Please keep an eye on any of our social media outlets to remain updated as to when volunteer orientation classes will be. While helpful, construction skills are not required.  We work most Tuesdays, Thursdays and Saturdays.  It is a special experience to work alongside Habitat partner families and other volunteers, being a part of making decent and affordable housing a reality in someone's life.
Non-Construction Volunteers
Warehouse: 

 

Loading and unloading tools, supplies; organizing, etc.
Lunch for Volunteers: 

 

You, your family or group can sponsor/provide lunches. Support volunteers with coffee, donuts, snacks, soft drinks, energy drinks, etc.
Lawn Maintenance:  around the Habitat Headquarters. In addition we can use help with lawns at properties awaiting renovations and/or construction. 
Office Support:  Volunteers sometimes work in the Habitat office, answering phones, entering data, calling volunteers and helping with various operational tasks.
ReStore:

  Open Monday through Saturday 8:00 AM-4:00 PM. We take donations from 8:30 AM to 3:30 PM. Volunteers needed to load and unload trucks, organize, update and paint displays, signage etc. 

Committee Members:  Community members volunteer to help guide the local Habitat organization and work with our Partner Families.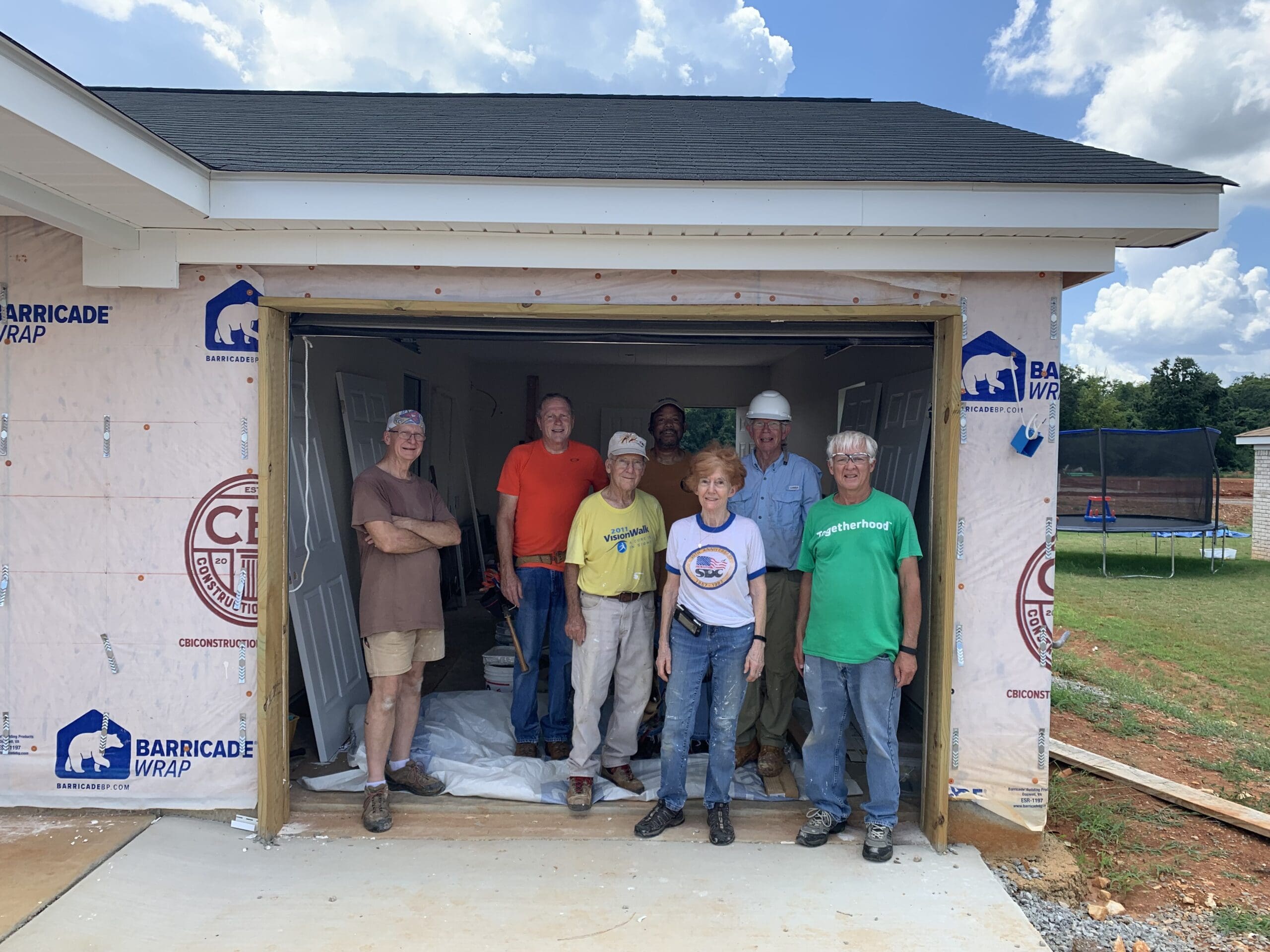 *For an active construction site all volunteers must be

 

18 years of age or older

. Volunteers 14-17 years old will be allowed on a construction site after taking the volunteer orientation class, have a special minor waiver signed by a parent or guardian and must have a chaperone on site. There are also restrictions as to what jobs they can perform on a work-site. Please consult with the Community Outreach Manager for further information. No person 13 years or younger is allowed on a construction site. We have other projects during the year for our younger volunteers.